Want to Make a Move? Homeowner Equity is Growing Year-Over-Year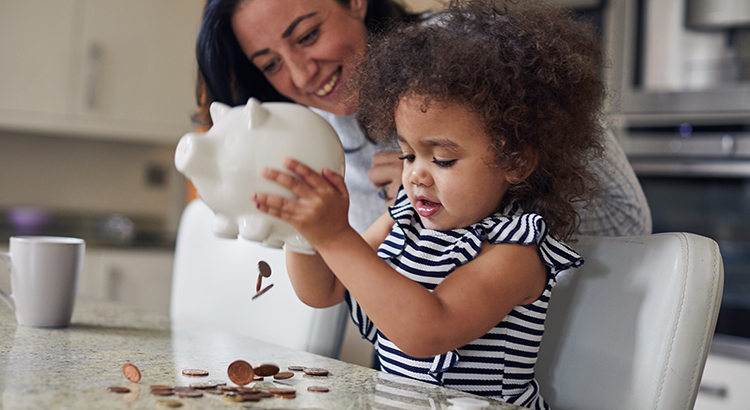 One of the bright spots of the 2020 real estate market is the growth in equity homeowners are experiencing across the country. According to the recently released Homeowner Equity Insights Report from CoreLogic, in nearly every state there was a year-over-year first-quarter equity increase, averaging out to a 6.5% overall gain.
The report notes:
"CoreLogic analysis shows U.S. homeowners with mortgages (roughly 63% of all properties) have seen their equity increase by a total of nearly $590 billion since the first quarter of 2019, an increase of 6.5%, year over year." (See map below):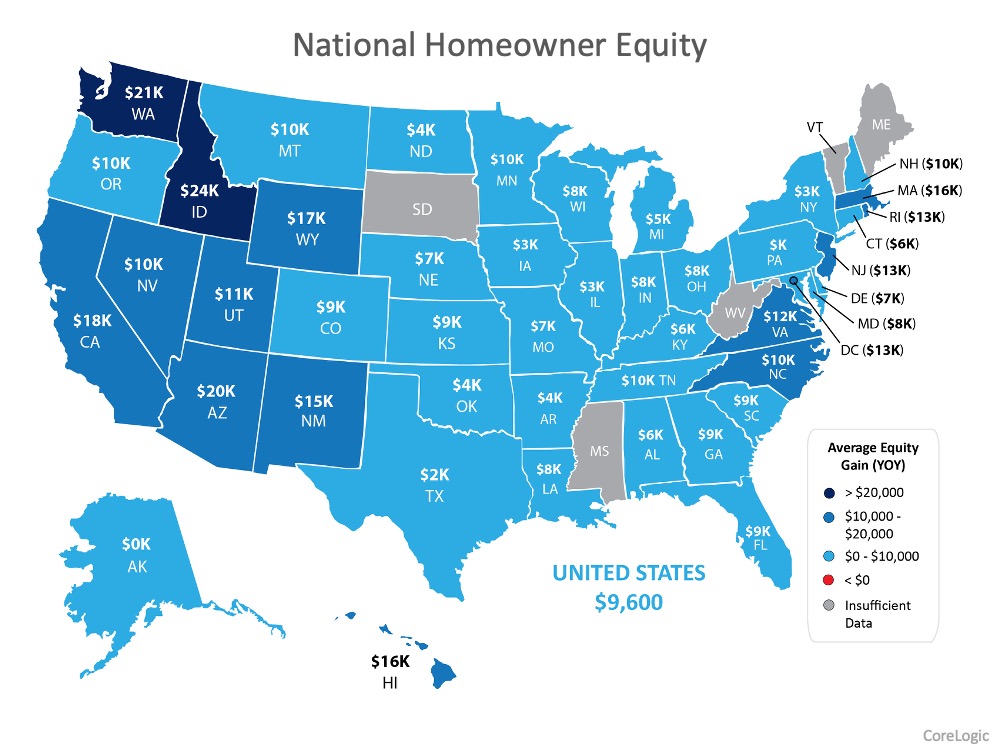 This means that "In the first quarter of 2020, the average homeowner gained approximately $9,600 in equity during the past year."
That's a huge win for homeowners, especially for those looking to sell their houses and make a move this summer. Having equity to re-invest in your next home is a major force that can make moving a reality, especially while buyers are expressing such a high demand for homes to purchase.
Frank Martell, President and CEO of CoreLogic addresses the potential long-term outlook and how homeowners will likely fare much more positively through the current recession than many did during the last one:
"Many homeowners will experience a recession during their lifetime, and it is reasonable to compare the current recession to those in the past. But the comparison is not apples to apples — every recession is different. Primary drivers of the Great Recession were an overbuilt housing stock, risky mortgages and the collapse of home prices, creating a massive increase in negative equity that proved difficult to recover from. Today's housing environment has low vacancy and delinquency rates and a large home equity cushion."
Bottom Line
Now is a great time to consider leveraging your equity and making a move, especially while buyer interest is high. Let's connect to explore your equity position and make your next move a reality.
Is the Economic Recovery Already Underway?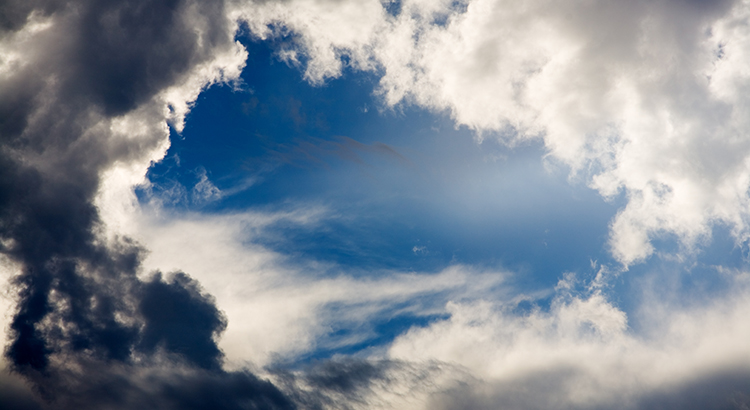 The Wall Street Journal just released their latest monthly Survey of Economists. In an article on the findings, they reported:
"The U.S. economy will be in recovery by the third quarter of this year, economists said in a survey that also concluded the labor market will fare better than previously expected following the effects of the coronavirus pandemic."
Clearly, the latest jobs report from the U.S. Bureau of Labor Statistics confirmed the labor market is outperforming expectations, as it revealed that 2.5 million jobs were added. Directly before the release, experts forecasted that we would lose over 8 million jobs.
A second revelation indicating the economy is already about to turn around was also somewhat unexpected. More than 9 out of 10 economists surveyed believe the recovery has already begun this quarter or will begin in the third quarter. Here are the results of the survey question asking when the recovery will begin: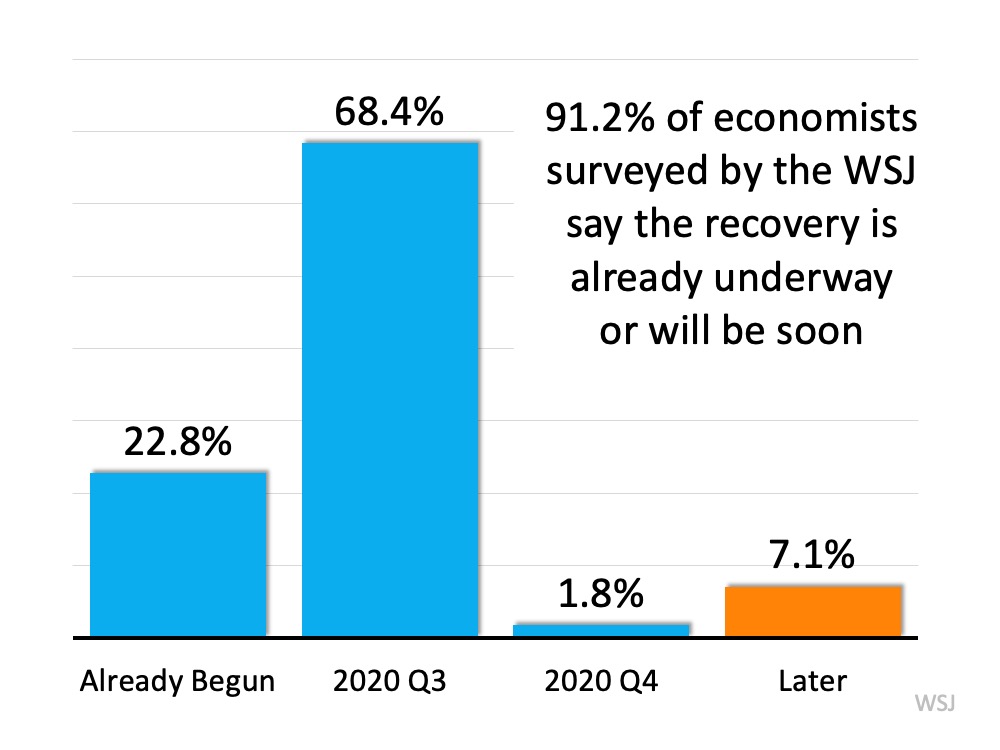 The survey also asked what type of recovery the economists expect.
More than 8 out of 10 believe it will be a form of a 'V' recovery:
A true 'V' with a sharp drop and a sharp rebound
A 'Nike Swoosh' with a sharp drop and a more gradual recovery, coined after the company's logo
Some experts, possibly concerned about a second wave of COVID-19, call for a 'W' recovery – a double dip recession.
Others call for a 'U' with a prolonged bottom.
A very small percentage project the dreaded 'L' recovery, which is no recovery at all for the foreseeable future (think of the Great Recession).
Here's the breakdown: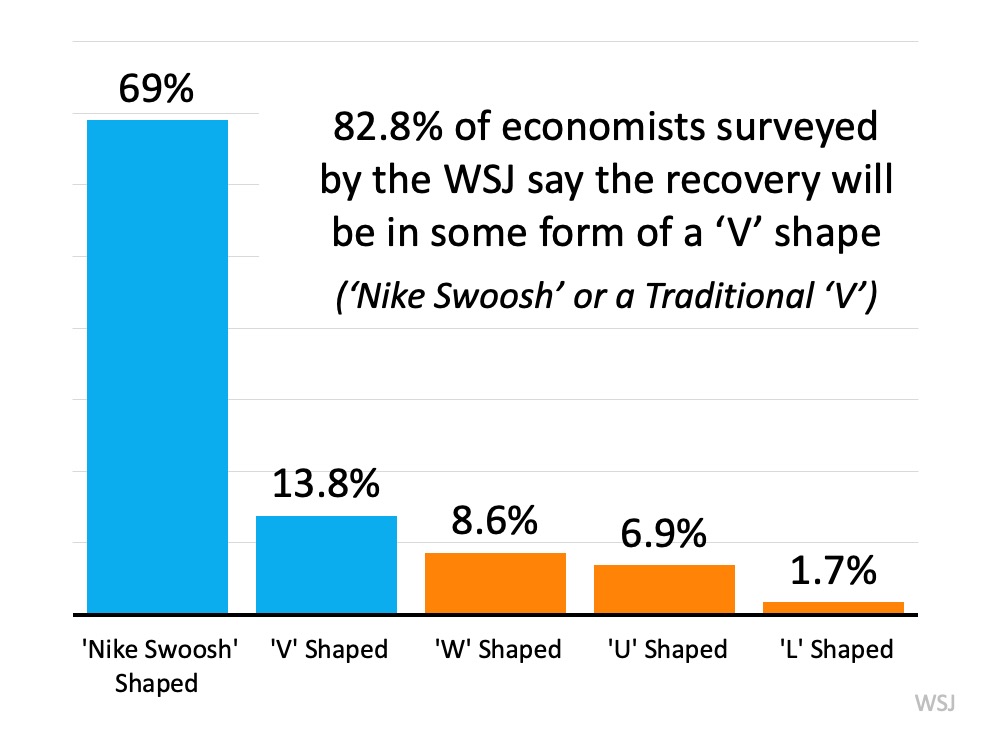 Bottom Line
Though we still have a long and difficult journey ahead, it appears the worst for both the economy and the unemployment situation may be in our rearview mirror.
Real Estate Will Lead the Economic Recovery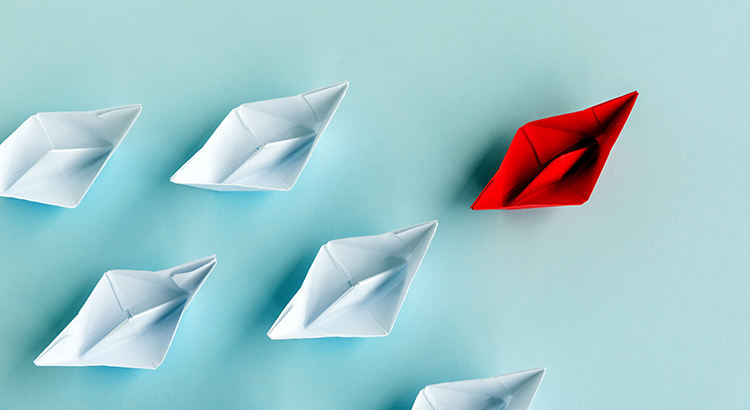 With more U.S. states reopening for business this summer, and as people start to return to work, we can expect the economy to begin improving. Most expert forecasts indicate this economic recovery will start to happen in the second half of this year. As we get back to work and the financial landscape of the country begins to turn around, many experts also agree that real estate has the potential to lead the way in the recovery process.
According to Ivy Zelman of Zelman & Associates:
 "Housing will fare better than expected during this severe downturn."
In addition, CNBC notes:
"Mortgage demand from home buyers shows unexpectedly strong and quick recovery…The quick recovery has surprised most forecasters."
Robert Dietz, Chief Economist and Senior Vice President for Economics and Housing Policy of the National Association of Home Builders (NAHB) says:
"Overall, the data lend evidence to the NAHB forecast that housing will be a leading sector in an eventual economic recovery."
One of the big reasons why housing has the potential to be such a driving force is the significant impact it has on the local economy. This impact is particularly strong when a newly constructed home is built and sold. According to a recent study by the National Association of Realtors (NAR), the average new home sale has a total economic impact of $88,416. As outlined in the graphic below, this is a combination of income generated from real estate industries, expenditures, and new home construction.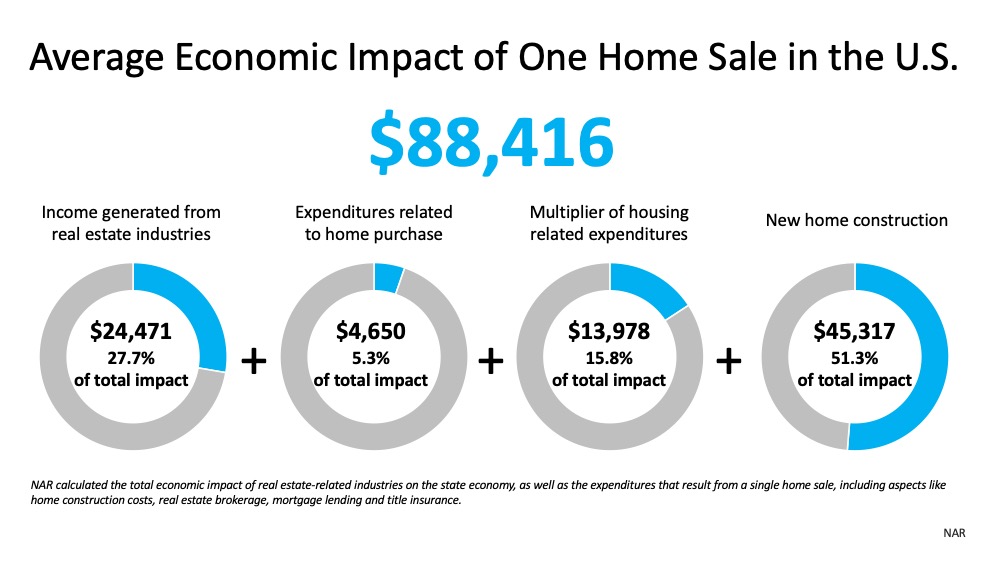 With so many unknowns today, especially in the wake of a worldwide pandemic, one known factor is the bright spark the housing market can play in local and national recovery. Buying and selling a home goes well beyond personal growth and satisfaction – it supports our economy as a whole.
Bottom Line
According to experts, the economy will begin to recover in the second half of this year. With real estate as a driver, that recovery may start sooner than we think.
Why This Summer Is the 2020 Real Estate Season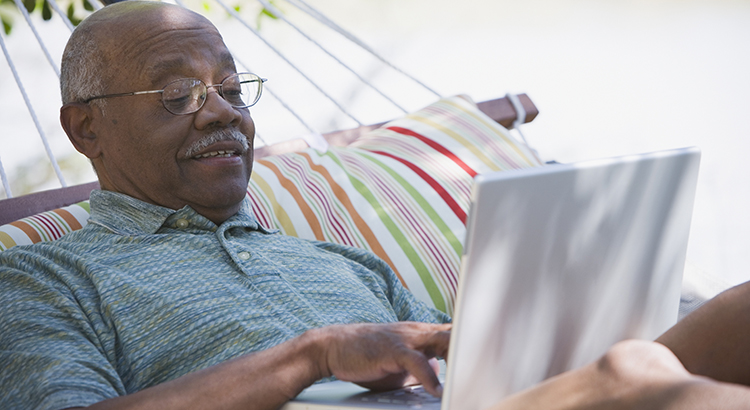 With stay-at-home orders starting to gradually lift throughout parts of the country, data indicates homebuyers are jumping back into the market. After many families put their plans on hold due to the COVID-19 pandemic, what we once called the busy spring real estate season is shifting into the summer. In 2020, summer is the new spring for real estate.
Joel Kan, Economist at The Mortgage Bankers Association (MBA) notes:
"Applications for home purchases continue to recover from April's sizable drop and have now increased for five consecutive weeks…Government purchase applications, which include FHA, VA, and USDA loans, are now 5 percent higher than a year ago, which is an encouraging turnaround after the weakness seen over the past two months."
Additionally, according to Google Trends, which scores search terms online, searches for real estate increased from 68 points the week of March 15th to 92 points last week. As we can see, more potential homebuyers are looking for homes virtually.
What's the Opportunity for Buyers?
Another reason buyers are coming back to the market, even with forced unemployment and stay-at-home orders, is historically low mortgage rates. Sam Khater, Chief Economist at Freddie Mac indicates:
"For the fourth consecutive week, the 30-year fixed-rate mortgage has been below 3.30 percent, giving potential buyers a good reason to continue shopping even amid the pandemic…As states reopen, we're seeing purchase demand improve remarkably fast, now essentially flat relative to a year ago."
With mortgage rates at such low levels and states gradually beginning to reopen, there's more incentive than ever to buy a home this summer.
What's the Opportunity for Sellers?
Finding a home to buy, however, is still a challenge, as this spring sellers removed many listings from the market. Though more people are now putting their houses up for sale this month as compared to last month, current inventory is still well below last year's level.
According to last week's Weekly Economic and Housing Market Update from realtor.com:
"Weekly Housing Inventory showed continued tightening. New Listings declined 28% compared with a year ago, as sellers grappled with uncertainty and hesitated bringing homes to market. Total Listings dropped 20% YoY, a faster rate than in prior weeks, leaving very few homes available for sale. As Time on Market was 15 days slower YoY, asking prices moved up 1.5% YoY."

If you're thinking of selling your house this summer, now may be your best opportunity. With so few homes on the market for buyers to purchase, this season may be the time for your house to stand out from the crowd. Trusted real estate professionals can help you list safely and effectively, keeping your family's needs top of mind. Buyers are looking, and your house may be at the top of their list.
Bottom Line
If you're thinking of selling, many buyers may be eager to find a home just like yours. Let's connect today to make sure you can get your house in on the action this summer.
Experts Predict Economic Recovery Should Begin in the Second Half of the Year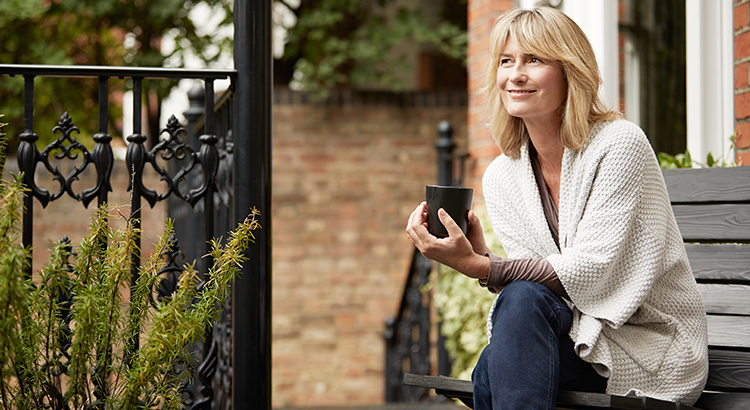 One of the biggest questions we all seem to be asking these days is: When are we going to start to see an economic recovery? As the country begins to slowly reopen, moving forward in strategic phases, business activity will help bring our nation back to life. Many economists indicate a recovery should begin to happen in the second half of this year. Here's a look at what some of the experts have to say.
Jerome Powell, Federal Reserve Chairman
"I think there's a good chance that there'll be positive growth in the third quarter. And I think it's a reasonable expectation that there'll be growth in the second half of the year…

So, in the long run, I would say the U.S. economy will recover. We'll get back to the place we were in February; we'll get to an even better place than that. I'm highly confident of that. And it won't take that long to get there."
Nonpartisan Analysis for the U.S Congress
"The economy is expected to begin recovering during the second half of 2020 as concerns about the pandemic diminish and as state and local governments ease stay-at-home orders, bans on public gatherings, and other measures. The labor market is projected to materially improve after the third quarter; hiring will rebound and job losses will drop significantly as the degree of social distancing diminishes."
Neel Kashkari, President, Minneapolis Federal Reserve Bank
"I think we need to prepare for a more gradual recovery while we hope for that quicker rebound."
We're certainly not out of the woods yet, but clearly many experts anticipate we'll see a recovery starting this year. It may be a bumpy ride for the next few months, but most agree that a turnaround will begin sooner rather than later.
During the planned shutdown, as the economic slowdown pressed pause on the nation, many potential buyers and sellers put their real estate plans on hold. That time coincided with the traditionally busy spring real estate season. As we look ahead at this economic recovery and we begin to emerge back into our communities over the coming weeks and months, perhaps it's time to think about putting your real estate plans back into play.
Bottom Line
The experts note a turnaround is on the horizon, starting as early as later this year. If you paused your 2020 real estate plans, let's connect today to determine how you can re-engage in the process as the country reopens and the economy begins a much-anticipated rebound.
Posted on May 21, 2020 at 5:25 pm
Mary Beth Kellee & Philip Fredricksen
|
Category:

Home equity, hope, housing, real estate
|
Tagged

buying during covid, home equity, home ownership rises, home prices, home values, homeownership, smart buying, values
Housing Market Positioned to Bring Back the Economy

All eyes are on the American economy. As it goes, so does the world economy. With states beginning to reopen, the question becomes: which sectors of the economy will drive its recovery? There seems to be a growing consensus that the housing market is positioned to be that driving force, the tailwind that is necessary.

Some may question that assertion as they look back on the last recession in 2008 when housing was the anchor to the economy – holding it back from sailing forward. But even then, the overall economy did not begin to recover until the real estate market started to regain its strength. This time, the housing market was in great shape when the virus hit.

As Mark Fleming, Chief Economist of First American, recently explained:

"Many still bear scars from the Great Recession and may expect the housing market to follow a similar trajectory in response to the coronavirus outbreak. But, there are distinct differences that indicate the housing market may follow a much different path. While housing led the recession in 2008-2009, this time it may be poised to bring us out of it."

Fleming is not the only economist who believes this. Last week, Dr. Frank Nothaft, Chief Economist for CoreLogic, (@DrFrankNothaft) tweeted:

"For the first 6 decades after WWII, the housing sector led the rest of the economy out of each recession. Expect it to do so this time as well."

And, Robert Dietz, Chief Economist for the National Association of Home Builders, in an economic update last week explained:

"As the economy begins a recovery later in 2020, we expect housing to play a leading role. Housing enters this recession underbuilt, not overbuilt…Based on demographics and current vacancy rates, the U.S. may have a housing deficit of up to one million units."

Bottom Line

Every time a home is sold it has a tremendous financial impact on local economies. As the real estate market continues its recovery, it will act as a strong tailwind to the overall national economy.
Posted on May 19, 2020 at 3:03 pm
Mary Beth Kellee & Philip Fredricksen
|
Category:

Home equity, hope, housing, real estate
|
Tagged

buying during covid, home equity, home ownership rises, home values, homeownership, Some Good News, virtual realtor
#1 Financial Benefit of Homeownership: Family Wealth

While growing up, we were taught by our parents and grandparents that owning a home is a financially savvy move. They explained how a mortgage is like a "forced savings plan." When you pay rent, that money is lost forever. When you make a mortgage payment, much of that money accumulates as equity in the home. So, what exactly is equity?

The equity in your home is the amount of money you can sell it for minus what you still owe on the mortgage. Every month you make a mortgage payment, and every month a portion of what you pay reduces the amount you owe. That reduction of your mortgage every month increases your equity.

A recent study by CoreLogic explained that homeowners gained substantial equity over the last twelve months, and are essentially sitting on large sums of cash in their homes. In the study, Frank Nothaft, Chief Economist for CoreLogic explained:

"The CoreLogic Home Price Index recorded a quickening of home price gains during the fourth quarter of 2019, helping to boost home equity wealth. The average family with a mortgage had a $7,300 gain in home equity during the past year, and a total of $177,000 in home equity wealth."

For most families, their home is their largest financial asset. This increase in equity drives the net worth, or family wealth, of the homeowner. Renters are not earning that benefit. Instead, they're building the net worth of their landlord.

Bottom Line

Home price growth will moderate during the pandemic. But once a cure is available, most experts agree that home values will again begin to appreciate at levels similar to what we've seen over the last several years. In the long run, our family elders will be proven correct: owning a home is a savvy financial move.
2020 Homeowner Wish List [INFOGRAPHIC]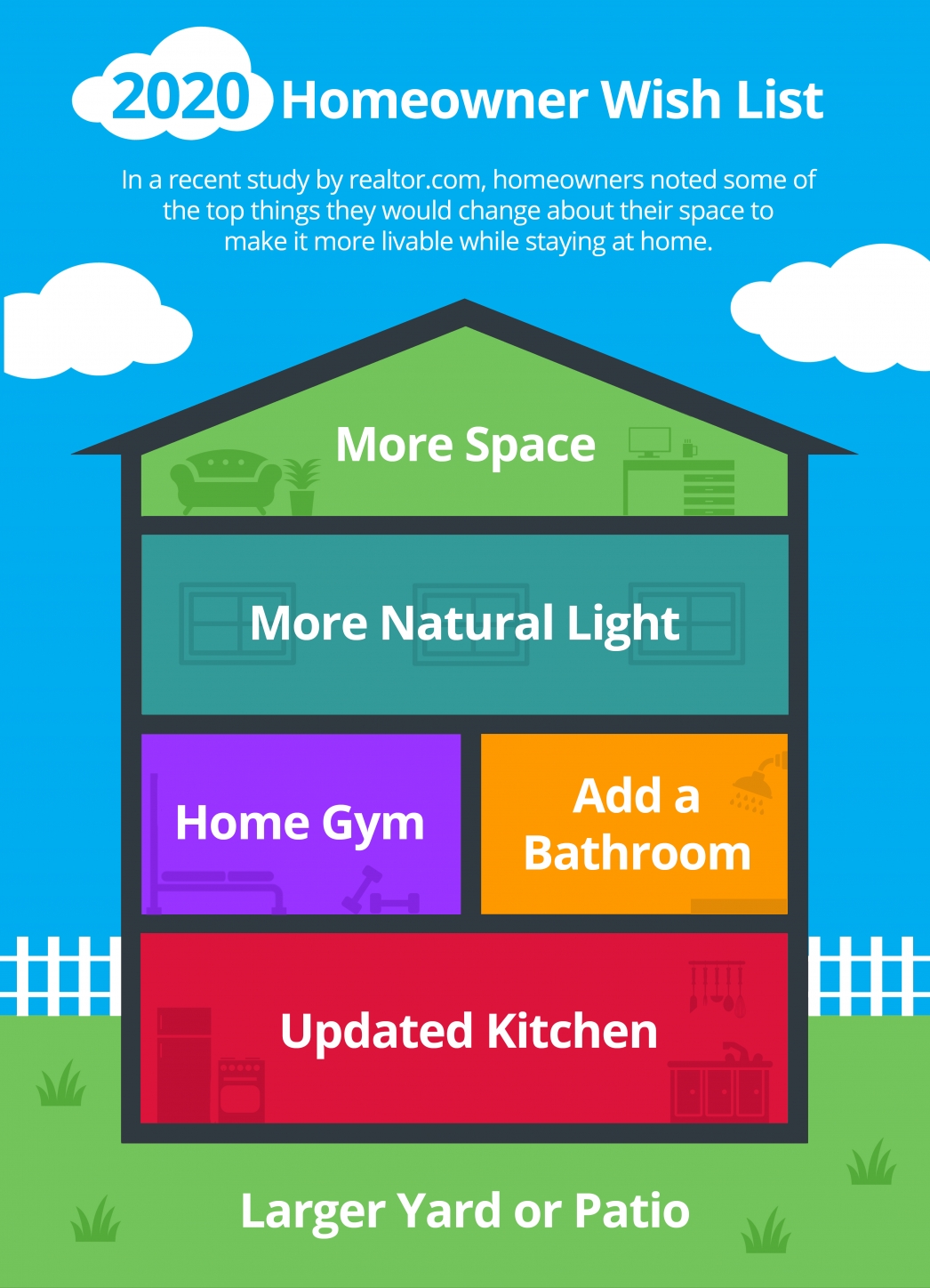 Some Highlights
In a recent study by realtor.com, homeowners noted some of the main things they would change about their homes to make them more livable.
Not surprisingly, more space, an updated kitchen, and a home gym rose to the top of the list.
If you're thinking of selling this year, having these items in your listing might make your house more desirable than ever to potential buyers.
Posted on May 15, 2020 at 3:08 pm
Mary Beth Kellee & Philip Fredricksen
|
Category:

hope, housing, real estate
|
Tagged

buying during covid, home equity, home ownership matters, home ownership rises, home values, homeownership, values, virtual realtor
Will the Housing Market Turn Around This Year?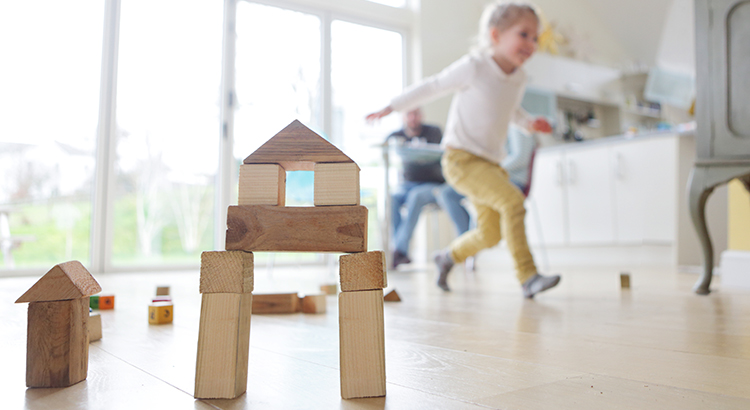 Today, many people are asking themselves if they should buy or sell a home in 2020. Some have shifted their plans or put them on hold over the past couple of months, and understandably so. Everyone seems to be wondering if the market is going to change and when the economy will turn around. If you're trying to figure out what's going to happen and how to play your cards this year, you're not alone.
This spring in the 2020 NAR Flash Survey: Economic Pulse, the National Association of Realtors (NAR) has been tracking the behavior changes of homebuyers and sellers. In a reaction to their most recent survey, Lawrence Yun, Chief Economist at NAR, noted the beginnings of a turn in the market:
"After a pause, home sellers are gearing up to list their properties with the reopening of the economy…Plenty of buyers also appear ready to take advantage of record-low mortgage rates and the stability that comes with these locked-in monthly payments into future years."
What does the survey indicate about sellers?
Sellers are positioning themselves to make moves this year. More than 3 in 4 potential sellers are preparing to sell their homes once stay-at-home orders are lifted and they feel more confident, which means more homes will start to be available for interested buyers.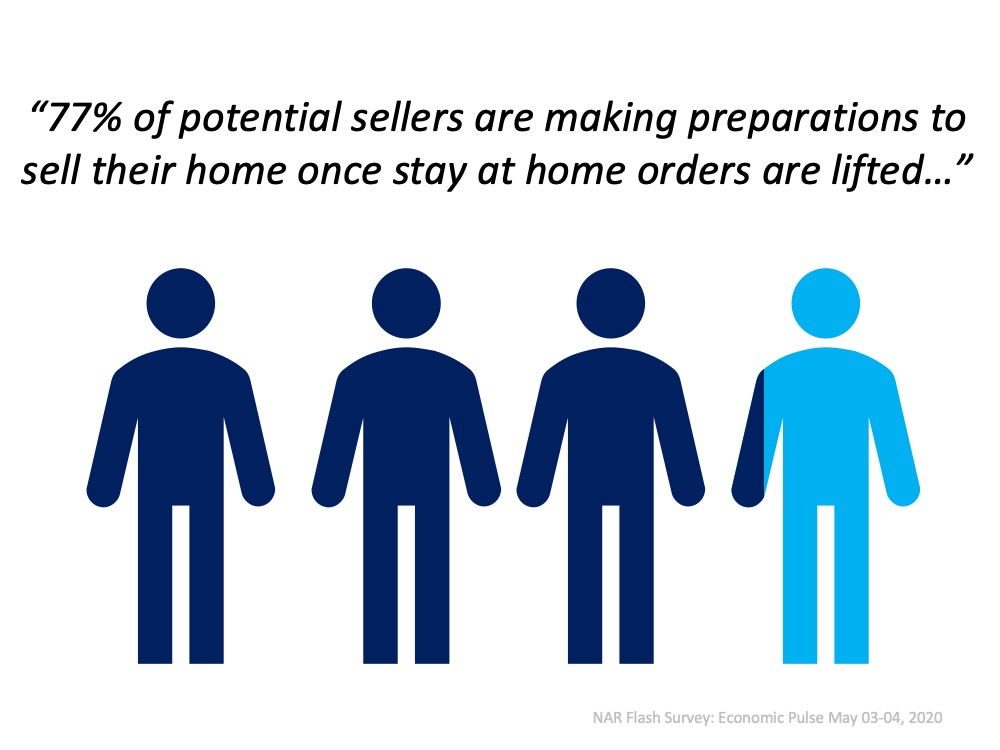 Just this week, Zillow also reported an uptick in listings, which is great news for the health of the market:
"The number of new for-sale listings overall has shown improvement, up 5.9% last week from the previous week. New listings of the most-expensive homes…are now seeing the biggest resurgence, up 8%. The uptick is likely a sign sellers are feeling more confident because of improving buyer demand, as newly pending sales have also jumped up during the same period."
What does the survey note about buyers?
The recent pandemic has clearly impacted buyer preferences, showing:
5% of the respondents said buyers are shifting their focus from urban to suburban areas.
1 in 8 Realtors report changes in desired home features, with home offices, bigger yards, and more space for their families becoming increasingly important.
Only 17% said buyers stopped looking due to concerns about their employment or loss of a job.
As we've mentioned before, buyer demand is strong right now, and many are simply waiting for more inventory to become available so they can make a move, especially as the country begins to reopen.
Bottom Line
If you're thinking about putting your house on the market, let's connect today. There's a good chance an eager buyer is looking for a home just like yours.
A Surprising Shift to the 'Burbs May Be on the Rise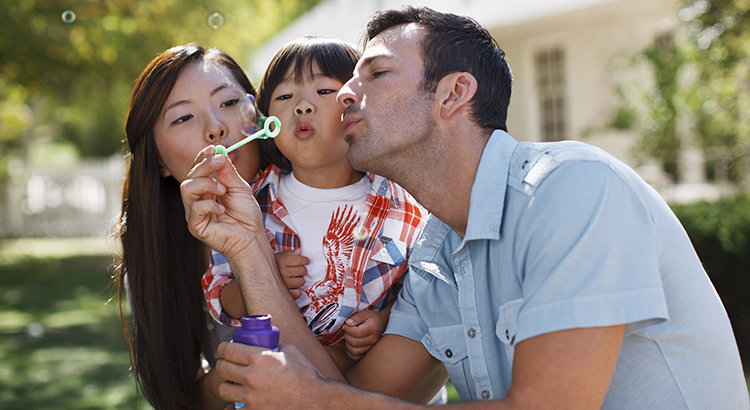 While many people across the U.S. have traditionally enjoyed the perks of an urban lifestyle, some who live in more populated city limits today are beginning to rethink their current neighborhoods. Being in close proximity to everything from the grocery store to local entertainment is definitely a perk, especially if you can also walk to some of these hot spots and have a short commute to work. The trade-off, however, is that highly populated cities can lack access to open space, a yard, and other desirable features. These are the kinds of things you may miss when spending a lot of time at home. When it comes to social distancing, as we've experienced recently, the newest trend seems to be around re-evaluating a once-desired city lifestyle and trading it for suburban or rural living.
George Ratiu, Senior Economist at realtor.com notes:
"With the re-opening of the economy scheduled to be cautious, the impact on consumer preferences will likely shift buying behavior…consumers are already looking for larger homes, bigger yards, access to the outdoors and more separation from neighbors. As we move into the recovery stage, these preferences will play an important role in the type of homes consumers will want to buy. They will also play a role in the coming discussions on zoning and urban planning. While higher density has been a hallmark of urban development over the past decade, the pandemic may lead to a re-thinking of space allocation."
The Harris Poll recently surveyed 2,000 Americans, and 39% of the respondents who live in urban areas indicated the COVID-19 crisis has caused them to consider moving to a less populated area.
Today, moving outside the city limits is also more feasible than ever, especially as Americans have quickly become more accustomed to – and more accepting of – remote work. According to the Pew Research Center, access to the Internet has increased significantly in rural and suburban areas, making working from home more accessible. The number of people working from home has also spiked considerably, even before the pandemic came into play this year.
Bottom Line
If you have a home in the suburbs or a rural area, you may see an increasing number of buyers looking for a property like yours. If you're thinking of buying and don't mind a commute to work for the well-being of your family, you may want to consider looking at homes for sale outside the city. Let's connect today to discuss the options available in our area.